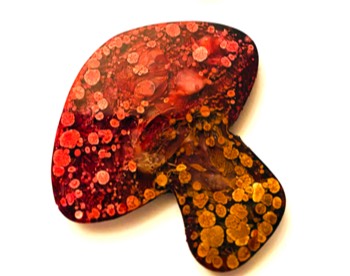 These adorable resin art Mushroom can be used as pendants or key chains or additions to wall art. The measure about 2.5 inches tall by 1.5 inches wide.
CONTACT ME
for custom colors or designs.
Mushroom Trinket Tray 4 inches X 6 inches with rim. A great place to drop your keys, your rings, loose change etc. Or just enjoy the sheer beauty of the art on a table or bookshelf. Stand in a small display easel.